Blogs
Interview with Absolute Legends star Xinec
Tue 13th Mar 2012 - 5:33pm
It's no lie that Absolute Legends are a great upcoming League of Legends squad. We took time out to interview Andreas "xinec" Krogsøll from the squad to ask him about his personal views on League of Legends and the future of the game.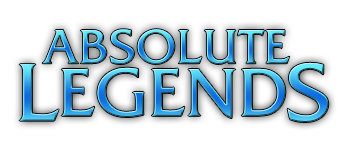 Hello Xinec! To start off, could you tell us a little bit about yourself?
Xinec: Hi, my name is Andreas "xinec" Krogsøll. I'm 21 years old and I am currently playing as a support for Team Absolute Legends in League of Legends.


Other than playing League of Legends for Absolute Legends, what else do you do in your free time?
Xinec: At the moment, I watch a lot of television as well as movies. I am moving to Copenhagen at the start of March, so I currently have no job.


Out of all the current games in competitive gaming, why did you go for League of Legends?
Xinec: Well, I have to admit that I don't really like any of the current games available. However the reason I started playing League of Legends was because myself and some of my friends wanted to play something together, and we eventually picked League of Legends.


As you obviously know, League of Legends consists of many champions and roles. Which champion is your favourite to play with and what role do you prefer within your team?
Xinec: I have played supporting roles in all the past games which I have played. In League of Legends, I prefer the champions Janna or Soraka because they are the two safest lane players for the teams carry. Despite the fact that those two champions don't control their lane as effectively as others, they are still my favourites.
My role in Absolute Legends is to bring a safe lane-ing phase with my AD carry. This means that the jungle player can focus on bringing the advantage to top or mid carry.


Within League of Legends, you're known for your outstanding solo top abilities. How long did it take you to get as good as you are today?
Xinec: That's a tough question. I would say it takes about 2 years, perhaps slightly less. In my opinion, every player out there can improve, always.
Even though I'm in a top EU team, we can all improve – and that's what everybody should be aiming for. Even though I showed quite a great dominance in soloQueue early in Season 1 by reaching the top 5, I have improved quite a lot since then. The sky is the limit. Practice, practice and practice!


What tips and tricks would you suggest to any new and upcoming players out there?
Xinec: Play a lot of the game, both seriously and for fun. All games are about learning the mechanics. One must learn what other people and roles are capable of doing. One must never enter a game expecting to be the best to begin with.


You and a few other members from your current squad are from Lithuania. However you also have a few members from other countries such as Denmark, Hungary & Sweden. Do you ever find that there is a bit of a language barrier between certain members within the team?
Xinec: Nah, we are doing fine. Even though it's not always easy to understand everything my Lithuanian team members are saying, it's not that big of a deal. We are very good at communicating when there is something we don't understand, so we all quickly figure out what was said should there be a mix up.


Going back to the different nationalities within your squad, do you think this will be problematic for offline events since different members will be travelling from different parts of the world?
Xinec: I wouldn't say that it's going to be problematic. I don't mind travelling alone, besides at the events we are probably going to be together quite a lot. We will be preparing to play against certain opponents, so it might even be the best that I get some privacy before the event.


Do Absolute Legends plan on attending any upcoming offline events in Europe? If so, which events do you currently have in mind?
Xinec: I'm not sure which events I'm allowed to write information about, but I don't think I will say too much. We might attend the MSI Nvidia Trophy tournament or the IPL4 events in early April. It is too early to say at the moment though.


You and your team have been outstanding so far this year; you have racked up wins against the likes of Counter Logic Gaming, SK Gaming & k1ck eSports. What do you think the secret to this success is?
Xinec: Our two solo lane players are amongst the best in the world at their position. Before we changed our jungle player, we ran a very aggressive counter-jungle strategy. The aim of this was to try and force the enemy's jungle player to be out numbered, thus making his overall level fall behind and making him easier to kill.


To conclude, is there anything else you would like to say?
Xinec: Nah, I'm good! Thanks for the interview!
Don't forget that you can follow Team Dignitas and myself on twitter to be alerted about any new articles we post - @TeamDignitas & @KaramKabbara